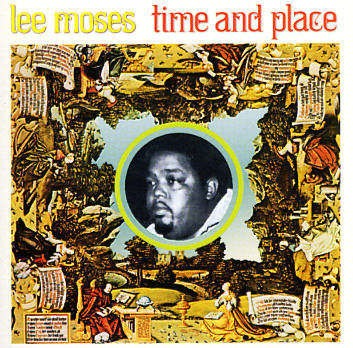 A week ago, my little brother sent me a link to Lee Moses's
time and place
. "I'm not big on downloading boots," I said. He said something like,
this record is impossible to find and it's impossible not to love.
He also said the reissue was so limited it's impossible to find, too,
and what's the point of reissuing anything a limited edition? Isn't that why you reissue a rare record? So everyone could enjoy it?
(apparently 500 copies is what I could come up with.) I agreed with him and grabbed the record and I'm really glad I did. It's really something special.
It was so hot in LA today I decided to avoid the heat, even if it set me back $14.50…so I caught Moon. Again, kudos to Little Bro, cause he saw it last week and told me to see it ASAP. Imagine Phillip K. Dick slamming headfirst into 2001: A Space Odyssey. Imagine someone much better than I coming up with a better way to talk sensibly about the film — it shouldn't be too difficult. Anyway, I really liked it. Duncan Jones directed Moon, but I like his birth name much better: Zowie Bowie.
Speaking of reissues, immediately after Moon I walked across the street to Amoeba and picked up Galaxie 500's Today, On Fire, and This Is Our Music. I'm a big Luna fan, and I really didn't pay a whole lot of attention to Galaxy 500 the first time around. I wish I did.
I also grabbed Dial "S" For Sonny and Mississippi Records' latest Bishop Perry Tillis. All great stuff.