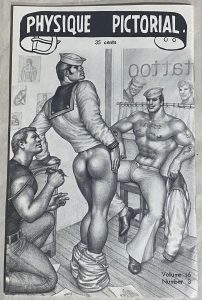 Over the past few days, I've been duplicating all the book listings I have over at the synaesthesia press eBay store to my new, fancy-schmancy online presence here. Have you had a chance to note the price difference between my eBay store and here?
I don't have a lot of books online, but hey — it's an adventure that's sure to expand. From the rate it's taking me to post — coupled with how many books I've managed to accumulate since I dunno when — I'll probably be doing this until sometime in 2065. That'll make me 102-ish, depending what month I wrap it all up.
After I wrap, I'm gonna celebrate by getting my ass tattooed. As a hunky sailor or three watch.