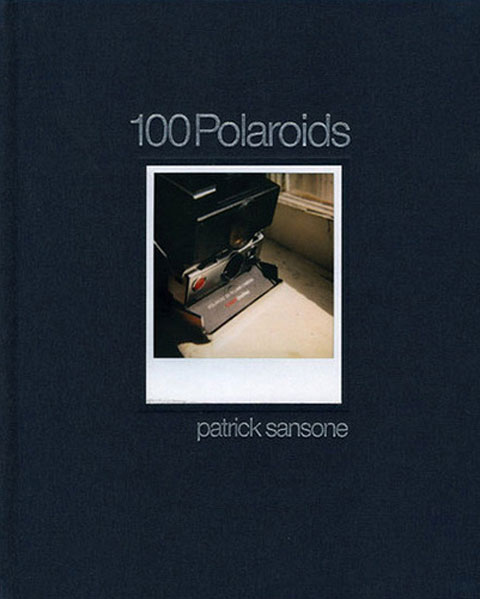 I went to see Pat Sansone's show "100 Polaroids", which was a show and a book party, cause all 100 Polaroids were hanging in the gallery at
Eighth Veil
, and there were drinks and people celebrating the publications of Mr. Sansone's book of the same name.
I got there right when the shin dig started, cause I didn't want to be out late…cause that's the way I roll: early to bed and late to rise.
The cool thing about being the first person there was getting to spend a few minutes talking to Mr. Sansone. I'm gonna refer to him as Mr. Sansone — as opposed to "Pat" — cause I'm not gonna try and come off like I know the dude now, or after spending 15 minutes with him that I somehow left some sort of indelible impression on him and now we're all BBF's n' shit.
Nope.
I did, however, buy a couple books off him.
I didn't let him know what a geek-boy fab I am for Wilco, the gig he does for a paycheck…or that I like The Autumn Defense, the gig he does cause he loves playing music…or that I really, really like the pictures he makes with his SX-70.
Well, I did praise his work — but not in a worshippy, sloppy, silly way.
The evening was exciting enough to blog about, cause really, I haven't had shit to say since I made my contribution to Bagazine #4, which was last spring.
All work and no play makes Jim an Average Boy.
If you want to grab a copy, I'd do it right away, cause there's some of the limited edition (150) still online over at The Wilco Store.
You can check out some of Pat Sansone's work from the show at a Flickr gallery curated by a dude named Michael Raso.
I have no idea who Michael Raso is; perhaps I should check him out.
Finally, here's Mr. Sansone's Flickr page.
Oh, and did I mention all work and no play makes Jim an Average Boy?